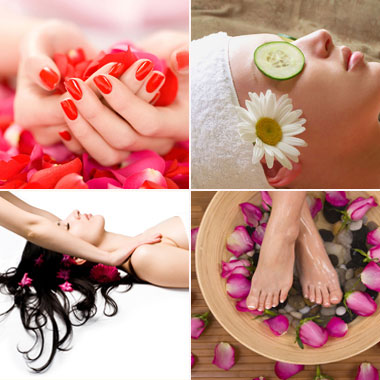 Before the 'happily ever after' there are a zillion things to be taken care of, one of which is your skin & beauty regime. It is imperative to start working on it way before the big day. Pre bridal & customized packages at 'La Femme' are specially created for the to-be bride. From skin to hair to body we will make sure it is the happiest day of your life. Our pre wedding bridal packages will include facials, body polishing, waxing, massages, wraps, manicures & pedicures etc; we can also customize it to suit your need. The customized packages are well suited for the to-be bride's family as well. These custom designed packages can be availed for any regular day of the year or for just about any event or occasion.

Book an appointment for a consultation with Mrs. Aanall Christian and get a customized pre-bridal package designed for especially you. Call / Visit our salon to book an appointment. 

We would certainly be delighted to be a part of your celebration!