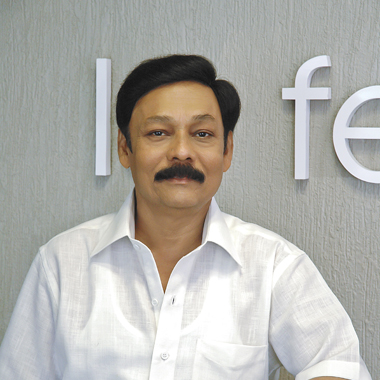 Mr Satish Christian set a milestone with 'La Femme' - distinctive & meritorious the senior Christian has trained with the best. His penchant for hard work is a manifestation of the 'La Femme' stance.
Following his passion and spreading his experience he celebrates his success today with creating more awareness for this industry. His shows & seminars on hair care take it up a notch further. His educational meets at varied institutes to educate the younger generation on this upcoming & progressive field are an acknowledgement of his achievements. He also successfully conducts Professional Hairstyle Workshops for practicing professionals.
Bridal Advance Hair Makeovers are his forte and his varied clientele from across the globe are a standing testimony for it. Mr Satish Christian, an entrepreneur with a drive & vision has created an entity with 'La Femme' and with five decade in this industry is still standing tall.
Divya Bhaskar (newspaper) also acknowledged Mr Christian as a pioneer for the first beauty salon for women in Gujarat in the 1960s.